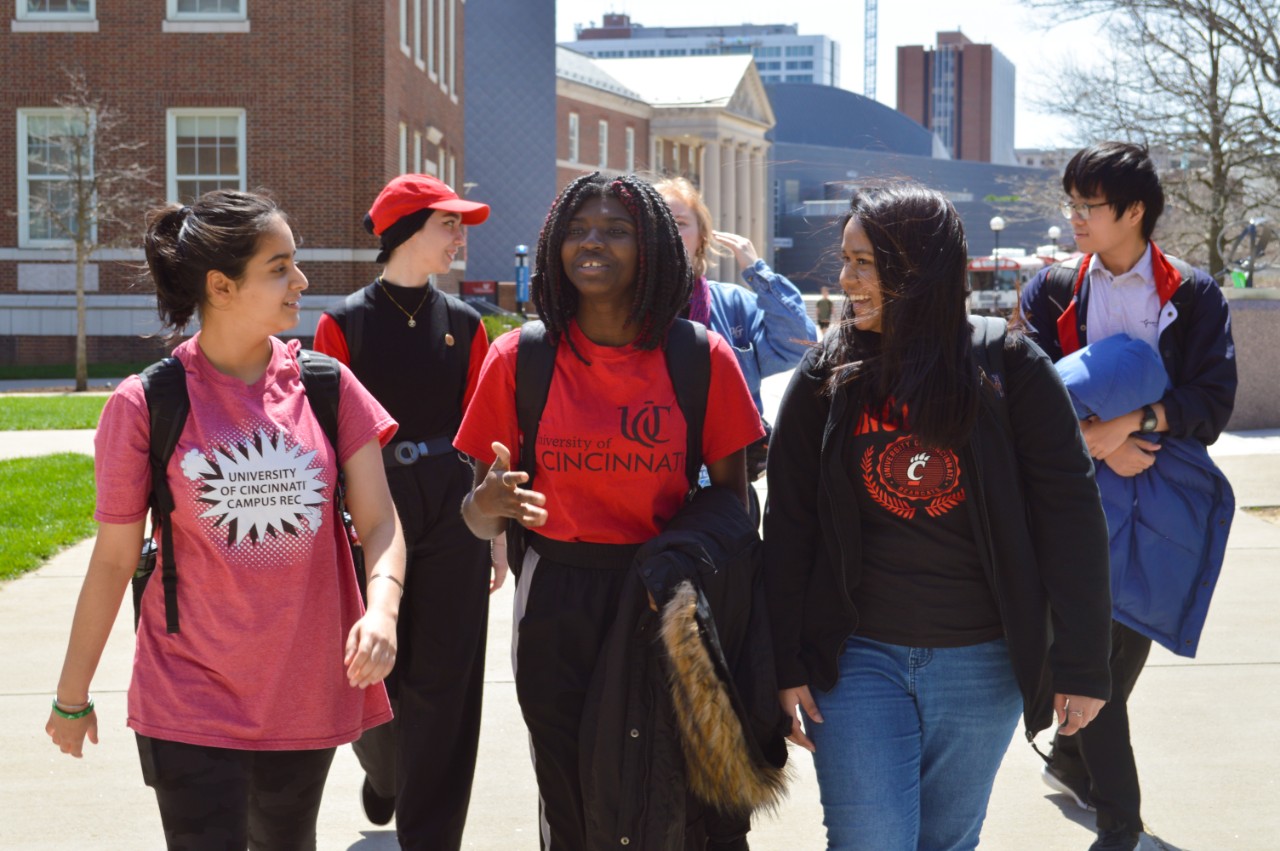 University of Cincinnati International Admissions
Find yourself here. Discover what's Next.
When you look for a university in the United States, you want opportunities. You want more than just a great education—you want to open doors and gain professional skills. At the University of Cincinnati, real-world experience is a part of the degree with no extra cost.
The University of Cincinnati is home to over 4,000 international students from over 100 countries across the globe. Our campus provides a supportive atmosphere for global Bearcats, making it your destination for a home away from home.
No matter where you're from, we're all united by our love for learning and curiosity. UC has truly helped me foster that and it keeps me wanting more. A college education is more than learning skills for a job, it's learning about yourself and following your intuition.
Jasmine Shaban Lebanon
100% of University of Cincinnati students participate in experience-based learning during their studies. Cooperative education (co-op), internships, research, study abroad, clinicals, service learning, and other hands-on experiences are part of the campus culture.
Beyond the classroom, our students go on to do extraordinary work in their respective fields. 93% of students are employed or are engaged in post graduate activities such as graduate school within six months of graduation. International students have the opportunity to explore work options in the United States through programs like Optional Practical Training (OPT).

Find your best fit program
The University of Cincinnati's International Admissions staff assist undergraduate students through the process of applying and coming to Cincinnati. We help you decide your best choice major.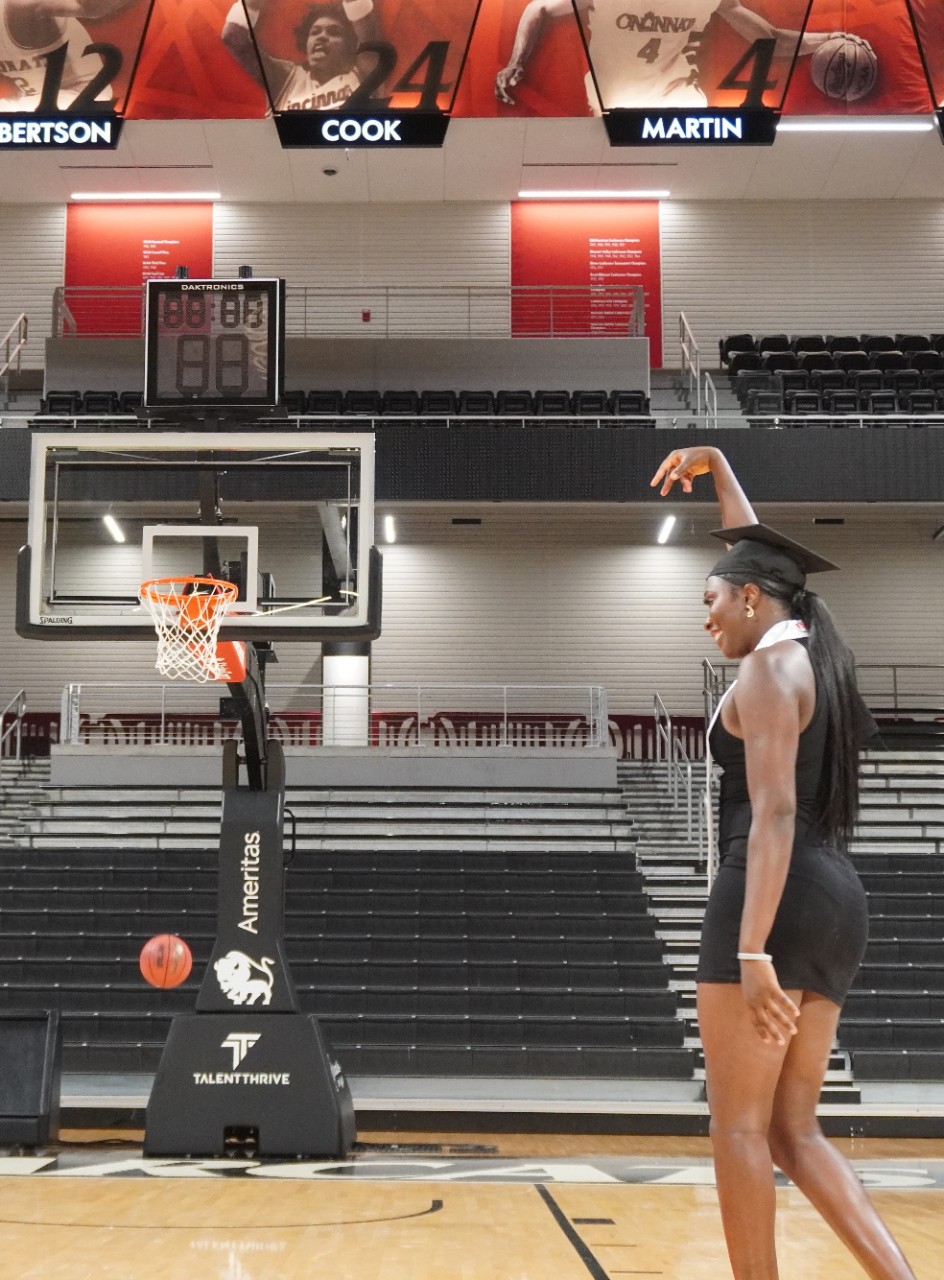 "I grew up in a very small country in West Africa [Senegal]. I feel lucky to have been born Black and to have the opportunity to represent my country all over the world. I went to high school in Japan, and when I came to UC for college, the culture was just really different. People were more open here; in Japan, people were very conservative.

I want to now get my master's degree, win a championship with the UC women's basketball team, and eventually play professional basketball and work for an international Japanese company."
-Arame Niang, Interdisciplinary Studies '20, current MBA student
Accelerated College English (ACE) Program
ACE is a one-year program that provides an opportunity for students to take six academic major classes and six English as a Second Language (ESL) classes.
This combined curriculum allows students to improve English proficiencies and progress into a chosen academic major after the first year. The second year at Cincinnati, students enter their declared academic major full-time, taking the same classes as all second-year students.

Since no additional years are added, students graduate on time with no additional costs. 
The University of Cincinnati offers 350+ Graduate programs (Master's and Doctoral). As a graduate student at UC, you will join a diverse community of students, representing 89 countries. 
Of UC's over 11,000 graduate and professional students, 20% are international students.  
Graduate admissions for most degree programs (except the College of Law and the College of Medicine) are handled by the Graduate School. For more information on programs and requirements, visit the Graduate School website.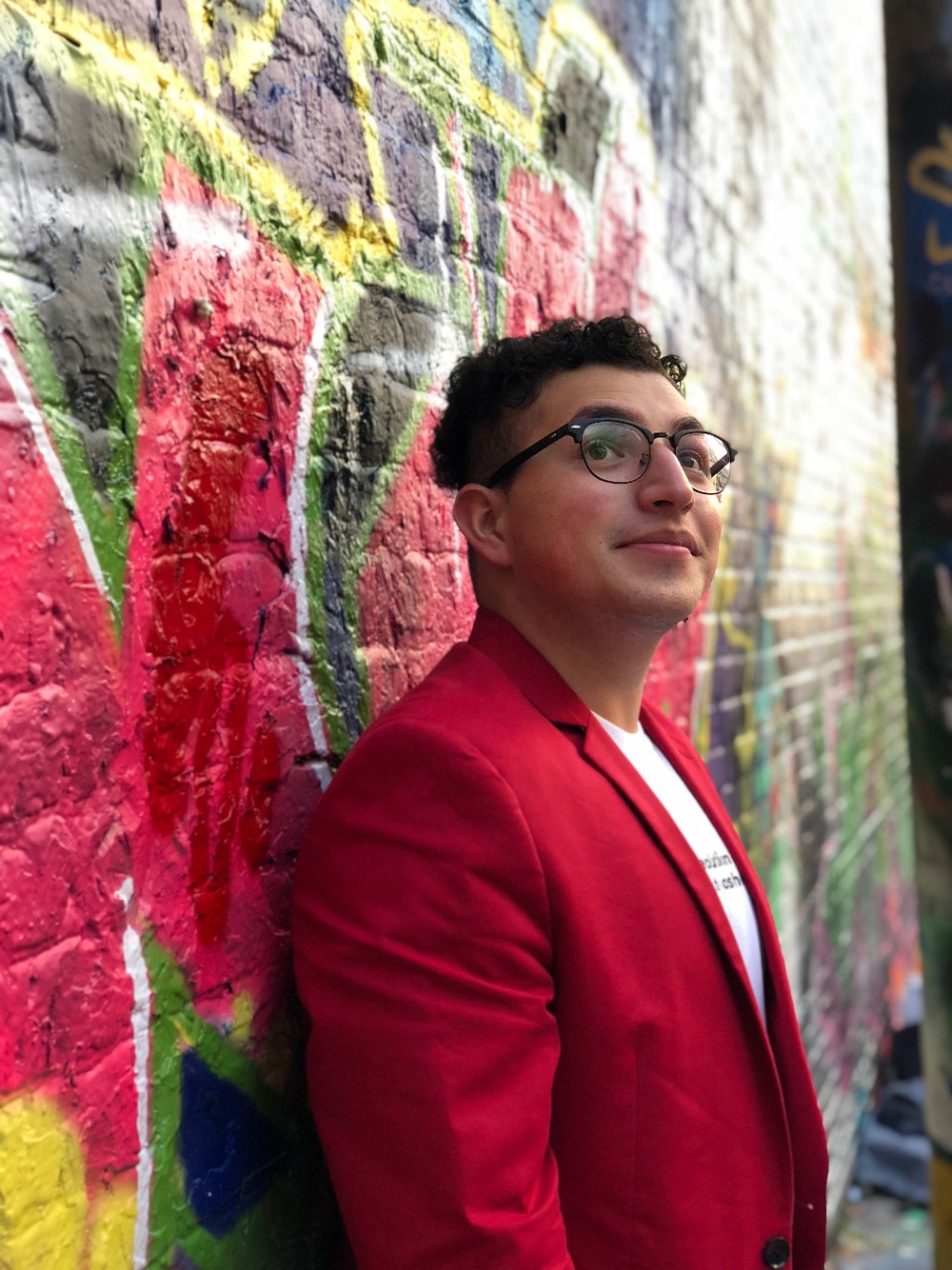 "After getting my Bachelor's in Music, I had a passion to continue learning about this field of arts administration. As a musician, arts administration had never been offered as a career choice and until I found myself in it, I had never considered it either. However, once I realized the possibility, I wanted to explore more of what it could offer. The program at UC is a dual master's program, which allows one to get an MBA in addition to the MA.
Having the chance to get two degrees, in two years, all the while also interning at a local arts organization (which Cincinnati has plenty of, another bonus), was reason enough to come to UC."
Carlos Garcia Leon, Mexico
2020 graduate, MA Arts Administration, College-Conservatory of Music
Whether you are coming from across the world or from another institution in the United States, the University of Cincinnati is ready to help you become a Bearcat.
Students who have attended a college or university after secondary school are considered transfer students.
Alejandro Diaz, a native of Honduras, transferred from a smaller university in Ohio to the University of Cincinnati. See why he chose UC's blend of academic excellence and real-world learning.