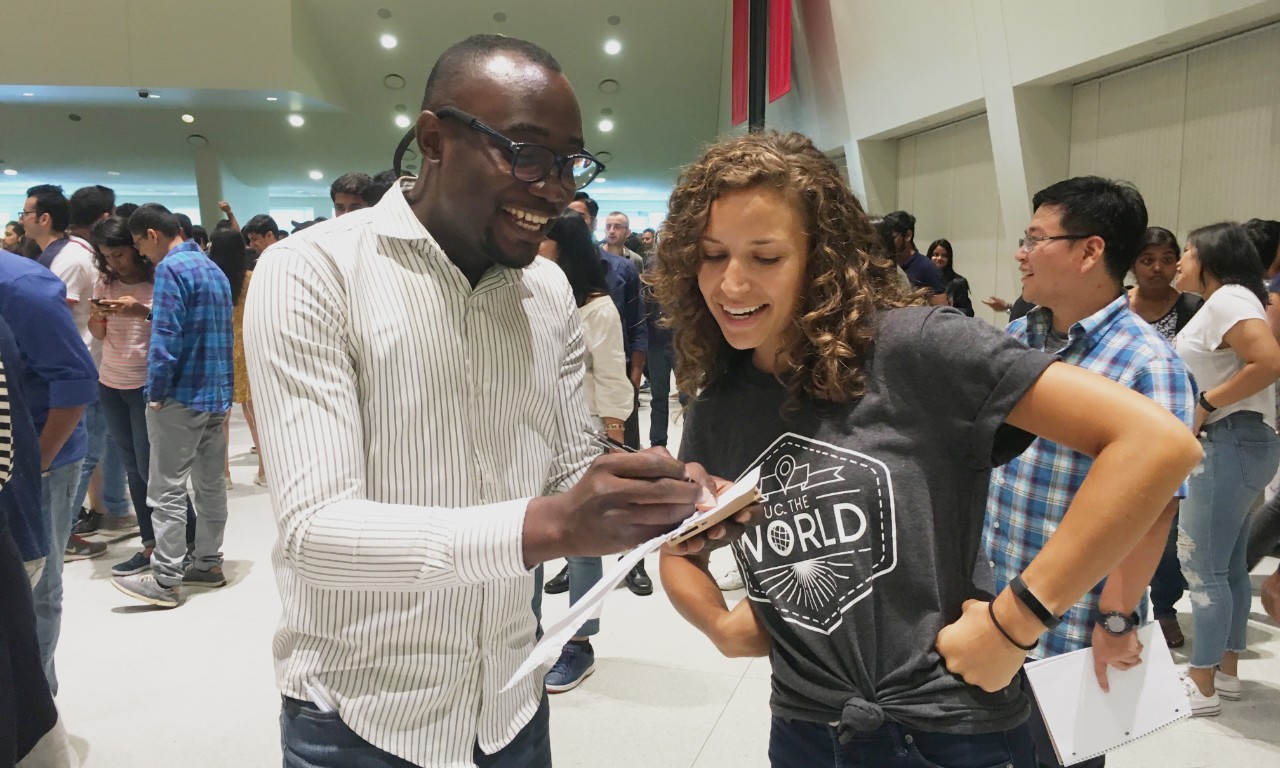 International Student Services
The University of Cincinnati is committed to inclusive excellence. Our blueprint for the future, Next Lives Here, is based on three pillars: inclusion, real-world impact and innovation. These are the foundation for the education you will receive at UC.
The same values have always been the cornerstone for UC International. Our office exists to support UC's global students, scholars and staff. We advocate for you and work every day to meet your needs, from immigration advising to social interaction.
What can we help with?
The advisors of UC International Services are your go-to source.
Do you have a question about your visa, travel, co-ops or other work opportunities? Do you want to feel like part of the international community at UC? Or do you need urgent help?
No matter what, we're here to assist you. We help you stay compliant with government regulations, we host a wide variety of social programming and we can connect you to the campus offices you need.
Ask the Advisors
When you call or email, you will be directed to the Advisor of the Day. The AOD is available for phone calls and in-person questions between 8am - 12pm and 2 - 5pm EST during business hours. 
You can also schedule appointments using our online system, iBearcatsGlobal.
UC International has dedicated staff and a peer-to-peer group, known as the IPALs, to help you get comfortable at UC, make friends and share your culture. Our office hosts events regularly, from social hangouts to business etiquette courses to driving lessons.
We will send an email once a week to your student email filled with upcoming opportunities and other important highlights.
We also post all of our events to our social media accounts and Campuslink, an online resource where you can find student organizations and events on campus. We want to see you at a future event - join us!